Variblue™ 1.61 Progressive Lens
Sanol® Variblue™ incorporates as many of the wearer's personal parameters, in the production of the lens by combining Blue Light Guard™ features with the prescription provided by your optometrist and your frame selection. Variblue™ is designed for digital device monitors use and it's fitted individually for each wearer, providing outstanding visual comfort in the correction of presbyopia and other disorders of accommodation. Variblue™ lenses h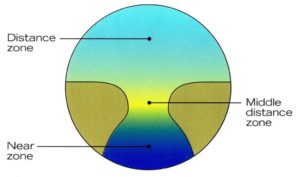 ave more than two parts. The top part is for seeing things at a distance and this gradually increases in strength until the full reading prescription is reached near the bottom of the lens. You can use the part that gradually increases for middle distance, for example looking at a computer.

Digiblue™  1.56
Artificial blue light emissions combined with the constant focus at close to mid-range distances are responsible for experiencing eye fatigue, blurred vision, dry eyes, and headaches. Sanol® Digiblue™ technology is an aspherical lens design which combines Blue Light Guard™ features with the prescript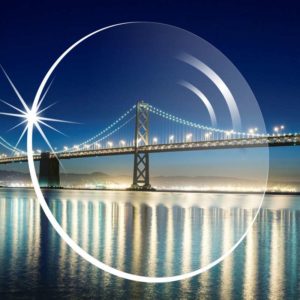 ion provided by your optometrist and your frame selection. Digiblue™ effectively relieves your eyes from Digital Eye Strain symptoms featuring a unique level of contrast perception and sharpness.
Features and Benefits:
Active Blue Light Blocking, preventing DES symptoms.

UV420 Protection, preventing UV aging and damaging of the retina.

Active Contrast Perception Design, offering sharpness and reduced glare during night time driving.

Enhances visual acuity during low light condition.

True color perception; ideal for GFX designers.

Smudge Resistant, Water and Dust Repellent coatings.

Ashperical lens design for optimal visual acuity without aberration and better appearance.

UV- antireflection back surface, to preserve un-filtered UV rays to reflect back to your eye.

Titanium anti-scratch coating ensuring  years of durability.

Light weight and thin lens material.
Specifications
Variblue™ 1.61 Blue Light Guard™
GEOMETRY
Aspheric
LENS MATERIAL
MR8

POWER RANGE

0.00 ~ +6.00/CYL -0.00 ~ -2.00(Diameter 65mm)
0.00 ~ -10.00/CYL -0.00 ~ -2.00(Diameter 70mm)Rx Variblue™/ 1.61 Progressive Lens – Steamrays Eyewear
SHMC
Yes
EMI
Yes
COLOR OF COATING
Green
UV 420
Yes
Abbe Value:
32
Transmittance
>97%
Specific Gravity:
1.32
Blue Light Guard™ TEST
A Blue LED laser casts blue light rays on Sanol® Blue Light Guard™ lens, which blocks blue light radiation and it generates a blue light

shadow on the test display.
Delivery
RX orders delivery time: 5-7 days.

Warranty
All lenses are carefully inspected by certified optical lab specialists, and they are covered by one year warranty against defects on the lens coatings and workmanship. SANOL warranty covers:
Manufacturing or workmanship defects on lenses.

Lens defect on Rx

Scratched lenses are considered normal wear not covered under warranty.



Certificates: